"A Shortcut through 1996"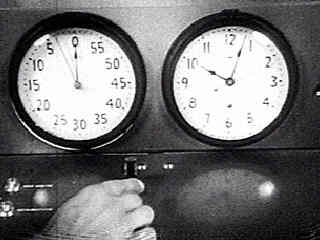 "My, my my...how time flies! Another year, another Shortcut!"
A retrospective of the past twelve months featuring Spiro Agnew, Mel Allen, Morey Amsterdam, the Artist formerly known as Prince, Martin Balsam, Les Baxter, Beck, Sandy Becker, Richard Belzer, Wade Boggs, Erma Bombeck, Andre Braugher, David Brinkley, Joseph Brodsky, Ron Brown, George Burns, Don Byron, Nicolas Cage, the cast of "Rent", Chas Chandler, John Chancellor, Bill Clinton, Claudette Colbert, Elvis Costello & Burt Bacharach, Bill Doggett, Bob Dole, Joanne Dru, Jessica Dubroff, Bernard Edwards, Vince Edwards, Ella Fitzgerald, the Mike Flowers Pops, Bill Frisell, Bob Gibson, Mel Gibson, Al Gore, Eddie Harris, Jessie Hill, Alger Hiss, Chris Isaak, Gene Kelly, Derek Jeter, Richard Jewell, Ben Johnson, Michael Johnson, Michael Jordan, Dorothy Lamour, Timothy Leary, David Letterman, Los Del Rio, Carl Lewis, John Lydon, Madonna, Guy Madison, Marcello Mastroianni, Audrey Meadows, Frances McDormand, Brownie McGee, Minnesota Fats, Bill Monroe, Montana Slim, Patsy Montana, the Moody Blues, Bobby Murcer, Gerry Mulligan, Bill Murray, Edmund Muskie, Ralph Nader, Oasis, Conan O'Brian, Paul O'Neill, Minnie Pearl, Ross Perot, Juliet Prowse, Phil Rizzuto, Howard Rollins, Nina Rota, Carl Sagan, Pierre Salinger, Jerry Seinfeld, Tupac Shakur, Gary Shandling, Will Smith, Patrick Stewart, George Steinbrenner, Darryl Strawberry, Mel Taylor, Tiny Tim, Tricky, Joe Torre, Mike Tyson, Johnny'Guitar'Watson, Bernie Williams, John O.Williams, Stevie Wonder, Faron Young and many others.

Recorded and mixed digitally ,"A Shortcut through 1996" features no narration, it's message evolves from the careful juxtaposition of the various elements gathered over the past year, mixed with interviews on "What will you remember about 1996?"
60 minutes/stereo/available on cassette and compact disc
1998 Golden Reel Winner- Best National Entertainment/Music Special
N.F.C.B.
1997 World Medal Winner: Bronze -Best News Documentary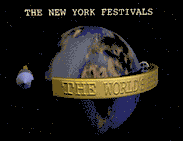 Produced by Peter Bochan
Visit All Mixed Up's:"Best of 1996"
---

Send E-Mail to Peter Bochan
Last Modified: 12/15/98