"A Shortcut through 1997"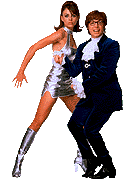 Is There Life on Mars?
A retrospective of the past twelve months featuring Marv Albert, Luther Allison, Fiona Apple, Aqua, Eddie Arcaro, LaVern Baker, Richard Belzer,
Richard Berry, Bozo the Clown, David Bowie, Jeff Buckley, William S. Burroughs, Randy California, Chumbawamba, Bill Clinton, Ry Cooder, Cornershop, Jacques Costeau, Johnny Copeland, Gail Davis("Annie Oakley'), Ellen DeGeneris, John Denver, "Doe", Steve Earle, Michio Kaku, Hooverphonic,Princess Diana, Dr. Octagon, Bob Dylan, Patrick Ewing, Fela Anikulapo Kuti, Chris Farley, Jody Foster, George Fenneman,
Groucho Marx, Kathie Lee Gifford, Stephane Grappelli, Allen Ginsberg, Al Gore, the Heaven's Gate Cult, Georges Guetary, Hank & Peggy Hill, Hanson, John Hurt, Michael Hutchence, Elton John, Stubby Kaye, Charles Kuralt, Nusrat Fateh Ali Khan, Larry King, Ronnie Lane,
Nicolette Larson, Buck Leonard, Roy Lichtenstein, the Mayor of Munchkin City, James Michener, Miss Nancy ("Romper Room:),
Mother Theresa, Matthew McConaughey, Burgess Meredith, Harold Melvin, the Mir Spacelab, Robert Mitchum, Mumia Abu-Jamal, Mike Myers, Jack Nance, Notorious B.I.G, Laura Nyro, Oasis, Orbital, Robert Palmer, Pat Paulsen, Col. Tom Parker, Bill Pullman,Lawrence Payton,
Pete Postlethwaite, Puff Daddy, Radiohead, Janet Reno, Jimmy Rogers, Kenny Sadler, Jerry Seinfeld, Betty Shabazz, Bart Simpson, Red Skelton, Will Smith, Sneaker Pimps, Snow White, Georg Solti, South Park, Spice Girls, Latrell Spreewell, Stereolab, Sweet (Brian Connelly), Jimmy Stewart, Brandon Tartikoff, Derek Taylor, Arthur Tracy, Mike Tyson, Johnny Vander Meer, Eddie Vedder, Gianne Versace, Jesse White, Tony Williams, Jimmy Witherspoon, World Party, Townes Van Zandt and many others...
A Mission to Mars, El Nino, massacres in Eqypt, the Stock Market Crashes, the back bitings, the ear bitings, cloning, politics, drugs and scandals...
It's All Here!!
Recorded and mixed digitally, "A Shortcut through 1997" features no narration, it's message evolves from the careful juxtaposition of the various elements gathered over the past year, mixed with interviews on "What will you remember about 1997?"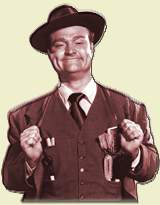 "Goodnight & God Bless"
60 minutes/stereo/available on cassette and compact disc
To Be Broadcast New Year's Eve @ 11pm over:
WBAI-FM 99.5 NYC WPKN-FM 89.5 Bpt, CT
Real Audio over Pacifica's "Democracy Now"
Ask your local station for "Shortcuts"!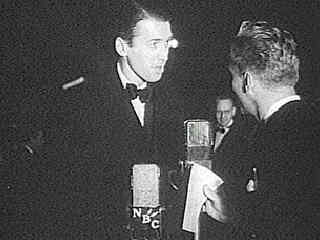 "ahh..Clarence, need a little help here again.."
Produced by Peter Bochan
---

Send E-Mail to Peter Bochan
Last Modified: 12/15/98