A Shortcut Through 1998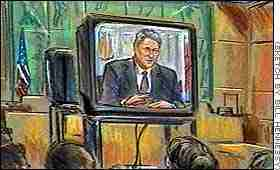 A retrospective of the past twelve months... with private lives, public scandals, impeachment hearings and scud missiles-
we return to Iraq with Saddam Hussein, space with John Glenn, the bottom of the sea with Leonardo Dicaprio
and dive into the gutter with Jerry Springer…
featuring the adventures of Bill & Monica, Ken Starr & Linda Tripp, Hillary & Paula, Dipsy, Po, Tinky Winky and Lala,
plus goodbyes to Jerry, Elaine, Kramer & George, Bobby Simone and Larry Sanders...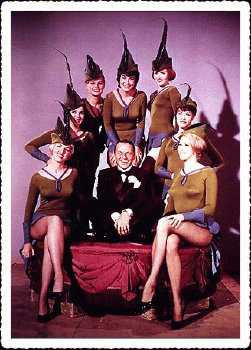 Tonight We're Gonna Party Like it's 1999...chicky-babe!"
Happy Trails to Gene Autry & Roy Rogers, Alan Shepard, Buffalo Bob Smith, Robert Young, Flip Wilson, Henny Youngman, Sonny Bono, Barry Goldwater, Lloyd Bridges, Bella Abzug, Benjamin Spock, Abraham Ribicoff, JT Walsh, Tammy Wynette, Linda McCartney, Alice Faye, Eldridge Cleaver, Stokely Carmichael, Rockin' Sidney, Wendy O. Williams, James Earl Ray, Phil Leeds, Phil Hartman, Jerome Robbins,
EG Marshall, Shari Lewis, Eddie Rabbit, Cosy Powell, Maureen O'Sullivan, Jeanette Nolan, Johnny Adams, Hugh Reilly, Bob McAllister,
Charlie Feathers, Bob Kane, Joan Hickson, Junior Kimbrough, Todd Duncan, Catherine Cookson, Charlie Foxx, Jimmy Driftwood,
George Wallace, Persis Khambatta, Rob Pilatus, Peter Lind Hayes, Helen Ward, Nicolette Larson, Harry Caray, Jeffery Moss, Bob Trow,
Florence Griffith Joyner, Mary Frann, Toshiro Mifune, Red Holzman, Korla Pandit, Tom Bradley, Leonid Kinskey, Grandpa Jones,
Esther Rolle, Frankie Yankovic, Roddy McDowall, Clark Clifford, Akira Kurosawa, Betty Carter, Junior Wells, Falco, Carl Perkins, Carl Wilson, Fred Friendly, Montie Montana, Mae Questel (Betty Boop/Olive Oil/ Winky Dink), Rose Maddox, Pol Pot, Jack Lord, Archie Moore,
Norman Feld, the composers of the "Mighty Mouse" & "I Love Lucy" themes...and the new "Chairman of the Worm World"-Frank Sinatra!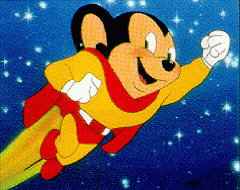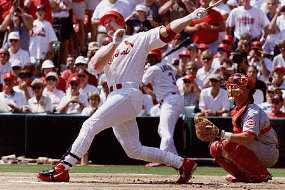 Music from the Propellerheads (w/ Shirley Bassey), Lanterna, Bran Van 3000, Air, Joni Mitchell,
PM Dawn, Whale, Tosca, the Beasties Boys, Frank Black & the Catholics, Ry Cooder, Gomez, Faithless,
Plus: the New York Yankees & the World Series, Mark McGuire & Sammy Sosa, Michael Jordan, the elections, the hurricanes, floods, strikes, lockouts and insurrections, the tabloids, the internet, the stock market, the world in turmoil, the Teletubbies,"South Park", Gary Shandling, David Lettermen, Jim Carrey, John Travolta, Warren Beatty, Ed Harris, Jeff Daniels, Woody Allen, Kate Winslet, Dick Gephardt,
Bob Livingston, Bill Gates, Hank Kingsley,Chuck Schumer, Maxine Waters, Jesse"The Body" Ventura, Henry Hyde, Al Gore, Ray Romano,
Jimmy Smits, John Lewis, Catfish Hunter, George Bush, Richard Nixon, Ronald Reagan and many more.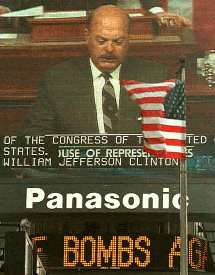 "Shortcuts" features no narration, it's message evolves from the careful juxtaposition of the various elements gathered over the past year, mixed with interviews on "What will you remember about 1998?"
Produced by Peter Bochan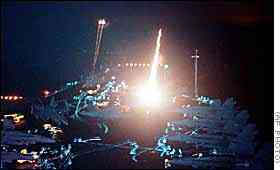 Listen to a "Shortcut Through 1998" over Pacifica's "Democracy Now" on

[listen to the entire program )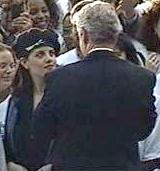 Also Available: A Private Shortcut
The Impeachment Mix: Private Lives and Public Scandals (55 minutes-1998/1999)
Digitally recorded on a SADiE workstation, Shortcuts has been awarded Gold, Silver & Bronze medals from the International Radio Festival and the NFCB along with receiving grants from the SPDF.