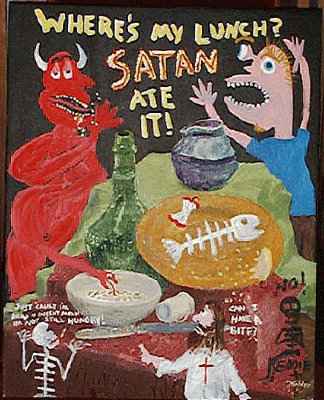 531 Songs About Food:
"Food Glorious Food" ("Oliver!")
"Be Our Guest"-("Beauty & the Beast")
"Maximum Consumpion"-The Kinks
"animal crackers"- Shirley Temple
"Bread & butter"-The Newbeats
"Food" - The Turtles
"Eat It"-"Weird"Al Yankovic
"Ito Eats"-Elvis Presley
"goober peas"-Kingston Trio
"happy meal"-The Cardigans
"Savoy Truffle"-The Beatles
"Let's Call The Whole Thing Off"-The Gershwins
"RC COLa & a moon pie"-NRBQ
"Let Me Teach How to Eat"-Rev. Horton Heat

---
"I like Food"-Descendents
"Fast Food" Stevens & Grdnic
"Fast Food"-Richard Thompson
"Food For Songs" Del Amitri
"Junkfood junkie"-Larry Groce
"Junk Food"-Patty Larkin
"Snack Attack"Godley & Creme
"Life In The Foodchain"-Tonio K
"Bigsmorgasbordwunderwerks" - Squonk
"He Ate too many jelly donuts"-Rick Dees
"Peter Percival Patterson's Pet Pig Porky"-The Monkees
"Gonzo Freddy's Fast Food Feeding Frenzy"-Paisley Brain Cells
---
"Howard Johnson's Got His Mojo Working"-NRBQ
"Nighthawks at the Diner"-Tom Waits
"Smokey Joe's Cafe"-The Robins
"Alice's Restaurant"-Arlo Guthrie"
"Tavern On The Green"-Chic
"Scenes From An Italian Restaurant"-Billy Joel
"Rosalie's Good Eats Cafe"-Bobby Bare
"Sleeping On The Roof of a Mexican Restaurant"-Prote!n
"The House Of Blue Lights"- Freddie Slack & Ella Mae Morse
"Eat The Menu"-Sugarcubes
"TV Dinners"-ZZ Top
"Supper Time"-Irving Berlin
"Suppertime"-YOU'RE A GOOD MAN, CHARLIE BROWN
"Sing for Your Supper" - THE BOYS FROM SYRACUSE
"Sing for Your Supper"-Mamas & Papas
"Supper's Ready" - Genesis
"Butter The Soul"-Cornershop
"Butter"-Megan McDonough
"Soul Food"- Lynn Tait & The Jets
"Beans & cornBread"-Louis Jordan
---
"Solid Potato Salad"-Ella Mae Morse
"Hot PotatoES" The Kinks
"Mashed Potato"-Dee Dee Sharp
"Mashed Potato, USA" - James Brown
"Mashed Potatoes"-American Rag
"A Small Potato's Mind"-Husking Bee
"Potato"- Cheryl Wheeler
"Lil' Potato"-Metamora
"Peelin' Taters"- Junior Brown
"Sweet 'Tater Pie"-Mongo Santamaria
"Sweet Potato Pie"-James Taylor
Cold Budweiser and A Sweet Tater - Joe Diffy
"Meat & Potato Man"- Alan Jackson
"All that Meat & No Potatoes"-Fats Waller
"Rump Steak Serenade"-Fats Waller

"Pork Chops & Mustard Greens"-Ernie Andrews
"Memphis Soul Stew"King Curtis
"Riffin' At The Bar-B-Q"-King Cole's Swingers
"Struttin' with Some Barbeque"-Louis Armstrong
"I Love Bar-B-Q"-The Guy Brothers
"Barbequed Ribs"-The 3 Riffs
"Bar-B-Q Sauce"-Sam Price
"Bar-B-Q"-Wendy Rene
"Barbecue Any Old Time"-Blind Boy Fuller
"Neck Bones & Hot Sauce"- L. Anderson & The Tarnadoes
"Beale Street Bar-B-Q"-The Memphis Boys
"Song of The South"-Alabama
"Chittlin' ball"-King Porter
"Chili Sauce"-Louis Prima
"Hot Sauce"-Thomas Dolby
"Good Gravy Rag"-Richard Zimmerman
Gravy Train - Lou Donaldson
"Gravy"-Dee Dee Sharp
---
"Shake, Rattle & Roll"-Big Joe Turner
"Come on-a My House"-Rosemary Clooney
"everyone eats at my house"-Cab Calloway
"worst pies in london"-Angela Lansbury
"Portable Picnic"-from "Ishtar"
"Gigantic Picnic"-Avocado
"Dinner with drac"-John Zackerley
"Dinner Bell"-They Might Be Giants
"Kraft Dinner"-Annihilator
---
"Home Cookin'-Jr. Walker
"Eat At Home" Paul & Linda McCartney
Let's Eat Home - Dave Frishberg
"eat the music"-Kate Bush
"Eat To The Beat" - Blondie
"I Hate To Eat Alone"-10cc
"Eat Your Greens"-Lloyd Cole
"I Eat Heavy Metal"-John Lee Hooker/Pete Townsend
"An Eating House"-Nits Bis
"Eat For Two"-10,000 Maniacs
"I Want To Eat"-Oscar Hijuelos
"Keep On Eatin"-Memphis Minnie
"All You Can Eat"- Candye Kane (!)
"Elvis And I"-Denis Leary
---
"I Need Lunch"-The Dead Boys
"I Wish Lunch Could Last Forever" - Jimmy Buffet
Girls Just Want To Have Lunch" - Weird Al Yankovic
"I'm Hungry"-Sugarcubes
"Gettin' Hungry"-Beach Boys
"Hungry Man Blues"-Nathan & The Zydeco Cha-Chas
Hungry Woman Blues-Gaye Adebalola
"300 LBS OF Hongry"-Carlene Carter
"hungry"-Paul Revere & the Raiders
"Hongry"-The Coasters
"Feeding A Hungry Heart"-K TOslin
"Grow Mrs Goldfarb Grow"-Allan Sherman
"Fatman"-G Love And Special Sauce
"Food Innuendo Guy"-Adam Sandler
"Jolly green giant"-the Kingsmen
---
"Flying Jelly Attack"-Shonen Knife
"Jellied Eels" - Joe Brown
"Sushi Bar"-Shonen Knife
"Su-I-Su-I"-PuffyAmiYumi
"Shish Kebab" - Ted Heath
"He'S A Jelly Roll Baker"-Lonnie Johnson
"Wild Honey" - The Beach Boys
"Sugar Dumpling"-Desmond Dekker & The Aces
"Say "Ten"-Reel Big Fish
"Church"- Lyle Lovett
"Deli Song" - Dean Friedman
"Cole Slaw" - Frank Culley
"Mayonaise"-The Smashing Pumkins
---
"Milkcow Blues"-Elvis Presley
"Farm"-King Missile
"Now I'm A Farmer"-The Who
"Old Macdonald"-Elvis Presley
"Animal Crackers"-Melanie
"Country Pie"-Bob Dylan
"Cheese and Crackers-Ricahrd Zimmerman
"Fruit Loop Paradise"-Shonen Knife
---
"In The Kitchen With Rosie"-Cadillac Moon
"Cooking Breakfast"-Kaye Ballard
"Cooking Breakfast for the One I Love"-Fanny Brice
"Breakfast In America" - Supertramp
"Breakfast In Bed"-Lorna Bennett
"Punky's Dilemma"-Simon & Garfunkel
"Supermarket Fantasy-Screeching Weasel
"Keep On Churnin' Til The Butter Comes"- Wynonie Harris
"Quiche Lorraine"-B-52's
"Hotcakes"-Carly Simon
"Rubber Biscuit"-The Chips/The Blues Brothers
"Pancake Man"-Catfish Hodge
"Destruction Pancake"-PuffyAmiYumi
"Good Biscuits"- Memphis Minnie
"Hot Biscuits & Sweet Marie"-NRBQ
"Buttermilk Biscuits"-Sir Mix-A-Lot
"Toast" -The Q-Tips
---
"Omelete Man"-Carlinhos Brown
"eggs"-Martin Mull
"Scrambled Eggs'-Sandy Austin
"Tossed Salad and Scrambled Eggs" - Kelsey Grammar
"Green Eggs & Ham"-Moxy Fruvous/Dr.Suess
"Pass Me A Dozen Eggs"-Boozoo Chavis
"Suck'm Eggs" - Dick Shawn
"Egg Man" - Beastie Boys
"Eggs Over Easy" -Rita Chiarel
"As Sure As Eggs Is Eggs" - Genesis
"The Eggs of Satan" - Tool
"Bacon Eggs & Biscuits"-Jim
"Eggs & Sausage"-Tom Waits
"Sunny Side Up"-Johnny Hamps & His Kentucty Serenaders
"Ham 'n' Eggs"- Lonnie Donegan
"Spam"-Monty Python
"I'm A Spam Eating Homo" - Blah
"Noshville Katz"
"Big Fat Ham"-Jelly Roll Morton
---
"Slice O' Life"-45 Grave
"Animal Kingdom"-Prince
"Cannibal Pot" - Tommy Steele
"Feed Me" - LITTLE SHOP OF HORRORS
"SWEENEY TODD THE BARBER"
"Save the Bones for Henry Jones"-Lou Rawls
"Timothy"-the Buoys
"Excitable Boy"-Warren Zevon
"Boy Who Ate LAsangna..."-King Missile
"Bangers And Mash" - Peter Sellers and Sophia Loren
---
"Alligator Meat"-Johnny Otis Band
"Gator Tails & Monkey Ribs"-Slats
"It Was a Real Nice Clambake" - CAROUSEL
"You Aint A Nova Scotian If You Dont Like Fish"
"The Ol' Diamond Back Sturgeon"-Primus
"Saturday Night Fish Fry" - Louis Jordan
"Seafood Mama (Hold Tight)"-Andrew Sisters/Fats Waller
"Here be Oysters Stewed in Honey"
"When a Pullet is Plump"-Frederic Norton
"Pulling Mussles from a Shell" -Squeeze
"I Lobster and Never Flounder-Pinkard and Bowden
Fish House Boogie"-Sylvester Mike
"Fish HEads"-Barnes & Barnes
"Fishing Blues"-Taj Mahal/Lovin' Spoonful
"Fish On"-Primus
"Fish"-Vic Chesnutt
"Catfish" - Billy Boy Arnold with Tony McPhee
"Catfish Sam'ich"-Charles Williams
"Rock Lobster"-B-52s
"Tuna Fish"-Emilianaa Torrini
"Frim Fram Sauce" Nat King Cole
"That's What I Like About the South"-Bob Wills
"Jambalya"Hank Williams
---
"Soup Is Good Food"-Dead Kennedys
"Life is A Minestrone"-10 cc
"Soup For One"-Chic
"Soup of the Day"-Chris Rea
"Chicken Soup with Rice"-Carole King
"Strangers in Your Soup"
- Allan Sherman
"Matzoh Balls"-Slim Gaillard
"African Gumbo"-James Booker
"I Will Play for Gumbo" - Jimmy Buffet
"Gris Gris Gumbo Ya ya"-Dr. John
"Honeyman/Strawberries/Crab man" ("Porgy & Bess")
"Crab Louis"- Sandabs
"Salt PEanuts"-Dizzy Gillespie
"PEanuts"-Dizzy Gillespie

"the peanut vendor"Desi Arnaz
"Crawdad Song"-Harry Belafonte
"Crawfish"-Elvis Presley
"The Crawfish song" -Zachary Richard
"The Crawdad Song"-Red Moore
"Watermelon Man"-Mongo Santamaria
"Cajun Cookin'"-Queen Ida
"Curry"-Tsj Mahal
"Okra"-Olu Dara
"Stringbean"-Ray Charles
"Harvest Festival"-XTC
---
"Hot Tamale Baby"-Clifton Chenier
"Hot Tamale Man"-Cell Block 7 Jazz Band

"Satan Gave Me A Taco"-Beck
"Taco Wagon"- Dick Dale & His Del-Tones
"Texas Cooking" - Guy Clark
"Big Mexican Dinner"-Kentucky Headhunters
"Margaritaville" - Jimmy Buffet
"Guacamole"-Texas Tornados
---
"Call Any Vegetable"-Frank Zappa
"Vegetables"-The Beach Boys
"fruits & vegetables"-Shonen Knife
"The Vegetable Song"-The Four Blues
"Captain Vegetable" - Jeff Moss
"Home Grown Tomatoes"-Guy Clark
"The Spinach Song"-Julia Lee
"You Gotta Eat Your Spinach"-Tommy Dorsey/Popeye

"artichoke"-Hemlock/Cibo Matto
"Them Good Old Butter Beans"
"Salad Days"-Procol Harem
"Carrot Juice Is Murder"-Arrogant Worms
"Why Is a Carrot More Orange than..."-Amboy Dukes
"Plant a Radish"-THE FANTASTICKS
"Can-O-Corn"-Coolio
"Popcorn" - Hot Butter
"Mother Popcorn"-James Brown
"Popcorn Sack" - Spike Jones & The City Slickers
"Party"-Elvis Presley
"Onions" - John Lee Hooker
"cheese & onions"-The Rutles
"green Onions"Booker T & the MG's
"Sweet Texas Onions"
"polk salad annie"-Tony Joe White/Elvis
"It's Chitlin Time"-The Kentucky Headhunters
"Red Beans And Rice" - Booker T & The MGs.
"Red Beans"-Marcia Ball
---
"Sukiyaki"-Kyu Sakamoto
"Chop Suey, Chow Mein"-Louis Prima & Keely Smith
"Tea House in Chinatown"-the Four Tops
"Chinese Restaurant"-3 Minute Hero
"Shanghi Noodle Factory"-Traffic
"A Long Strong Black Pudding" - The Scaffold
"Pudding Time"-Primus
"The Eggplant That Ate Chicago"-Dr. West Medicine Show
"Purple People Eater" - Sheb Woolley
"Attack Of THe Killer Tomatoes"-Lewis Lee
---
"That Chick's Too Young to Fry"-Louis Jordan
"Fried Chicken" Southern Culture on the Skids
"Know your Chicken"-Cibo Matto
"Pickin' A Chicken" - Eve Boswell
"I Like My Chicken Frying Size"-Merle Travis
"a chicken ain't nothin' but a bird"-Cab Calloway
Chicken Pranks-American Ragtime
"Chicken" - The Cramps
"Eat That Chicken"-Charles Mingus
"CHICKEN CORDON BLEUS"-Steve Goodman
"Chicken of the Sea"-Hemlock
"Dixie Chicken"-Little Feat
"Petaluma"-Norman Greenbaum
"COLONEL SANDERS THIGHS"-Rotunda
"8 Piece Box" - Southern Culture on the Skids
"Chicken & Waffles"-Bunny Berrigan
"Magic Chicken!"-Aquabats
"Chicken Necks"-Don & Juan
"Auntie Skinner's Chicken Dinner"-Bob Hodes Red Onion Jazz Band
"Memphis Women and Fried Chicken"-Dan Penn
"Baby's Making Duck"-The Flying Neutrinos
"Feed the Birds"-("Mary Poppins")
"Thanksgiving Song"-Adam Sandler
---
"Shortnin' Bread" - Fats Waller/The Fendermen/The Cramps
"Monkey Hips and Rice" - The "5" Royals
"Fried Neck Bones & Some Home Fries"-Willie Bobo
'boogie woogie blue plate'- louis jordan
"On Top Of Spaghetti"-Tom Glazer
"the Pasta Song"-Bella Ciao
"El PizzA"-Dudley
"Pizza Pie" - Norman Fox & the Rob Roys
"that's amore"-Dean Martin
"I Am A Pizza"-Peter Alsop
"Pizza And Beer"-Dave Pratt And The Sex Machine Band
"Cold Pizza for Breakfast"-Christine Lavin
"Potato Chips Polka"- Brave Combo
"Bob Dylan's 115th Dream"
"Bank Holiday"-Blur
"Peanut butter"-The Marathons
"Hot pastrami"-Joey Dee &the Starlighters
"Lunchlady Land"-Adam Sandler
"Johnny Saucep'n"-Moxy Fruvous
"Ska-la-carte" - Scofflaws
"Cookin'-Pete Townsend
"What's That Cookin"
"Cooking Big Woman"-Guitar Slim
---
"It ain't the meat..."The Swallows
"You're My Meat"-Joe Jackson
"One meat Ball"-Ry Cooder/Yves Montand
"beef jerky"-Cibo Matto
"Canned Ham"-Norman Greenbaum
"Ham And!"-Richard Zimmerman
"Ham Bones"-Richard Zimmerman
"Hambone!"
Pork Soda"-Primus
"Hot Pork Sandwiches"-Tanita Tikaram
"Pork Roll, Egg, and Cheese" - Ween
"Pork Chop Sandwich"-ZZ Top
"Rump Steak Serenade"-Fats Waller
"Hamburger Hop"- Johnny Hicks
"Hamburger Fields"-Mano Negra
"Hamburger Hell"-Todd Rundgren
"Hamburger Midnight"-Little Feat
"Hamburger Heaven"-Josh Max's Outfit
"Cheeseburger in paradise"-Jimmy Buffett
"Burger & Fries"-Charlie Pride
"Burgers and Fries"-Vic Fleming
"Sandwiches Of You"-Godley And Creme
"Frankfurter Sandwiches" - Joanne & The Streamliners
"Sam, The Hot Dog Man"-Lil Johnson
"Hot Dogs & Cabbage"-Little Wally
"No More Hot Dogs"-Hazil Atkins
"Hot Dogs & Hamburgers"-John Mellencamp
"Hot Dog And A Shake"-David Lee Roth
"Do Fries Go With That Shake?"-George Clinton
I Wish I Were An Oscar Meyer Wiener
---
"White Palace"-Clay Walker
"White Castle Blues" - Smithereens
"i-hop"-Luna
"let's have another cup of coffee"-Fred Waring
"You're the Cream In My Coffee"-Ruth Edding
"Coffee & Cakes"-Frankie Masters
"coffee time"-Kay Kyser
"Have A Cuppa Tea"-The Kinks
"The Coffee Song'-Frank Sinatra
"One more cup of coffee"- Bob Dylan
"Cold Tea"-Princess Superstar
"When I Take My Sugar to Tea"- Bing Crosby/Nat King Cole
"Tea For Two"- Fats Waller/Fred Waring
"Black Coffee"-Peggy Lee/kd Lang
"Black Coffee"-Black Flag
"java jive" The Inkspots
"Cream"-Prince
"Cigarettes & Chocolate Milk"-Rufus Wainwright
"Slurf Song"-Michael Hurley/the Unholy Modal Rounders/Jeffrey Fredericks
"Orange Juice Blues"-Bob Dylan & the Band
"Lonely Lola Cherry Cola Girl"- Bic Runga
"Carioca"-Louis Phillipe
"Pump"-Sugarcubes
"Cups and Cakes" - Spinal Tap
"Mmmm...Donuts!"- the Lunachicks
"Donut Dan"-Goldfinger
"Hot Cross Buns"
---
"FruitCake"-Cake Like
"Small Fruit Song" - Al Stewart
"Fruit Nut"- XTC
"All Her Favorite Fruit" - Camper Van Beethoven
"Little Green Apples"-O.C.Smith
"Green Apple"-PuffyAmiYumi
"apple"Cibo Matto
"Apricot Love"-Neil Norman
"Mangos"-Rosemary Clooney
"Peaches"-Presidents of the United States
"Bananas"-Louis Jordan
"Banana Pudding" - SCOTS
"Bananas & Cream"-Kinky Friedman
Banana Chips"-Shonen Knife
"Banana Boat Song"-Harry Belafonte
"Yes, We Have No Bananas"-Ben Selvin/Spike Jones
"I Like Bananas (Because They Have No..."-Hoosier Hot Shots
"Boiled Bananas And Carrots" - Peter Sellers
"30,000 Bananas"-Harry Chapin
"Chiquita banana"-Xavier Cugat and His Orchestra
"Life Is Just A Bowl of Cherries"Rudy Valee/Hutch/others
"Coconut"-Harry Nilsson
"Coconut Woman"-Harry Belafonte
"I've Got A Lovely Bunch of Coconuts"-Freddy Martin
"Apples, Peaches, Cherries"-Peggy Lee
"Apples Peaches Pumpkin Pie" - Jay & The Techniqes
"Apples, Peaches, Bananas & Pears"-The Monkees
"Don't Sit Under the Apple Tree"-
"Peaches & Cream"-Beck
"Queenie Wahine's Papaya"-Elvis Presley
"Pineapple Princess"- Petty Booka
"Guava Jelly"-Bob Marley
"Strawberry Cream Puff"-Shonen Knife
"Orange"-Death by Chocolate
"Lemon Tree"-Peter, Paul & Mary
"Lemonade"-Prote!n
"The Lemon Song" -Led Zeppelin
"Ice Cold Lemonade"-Death by Chocolate
---
"If Only"-King Missile
"if i knew you were coming,
i'd have baked a cake"Eileen Barton
"birthday cake" Cibo Matto
"Cake" - B-52s
"Candy"-The Manhattan Transfer
"the candy man"-Sammy Davis Jr.
"Mac Arthur Park"-Ruchard Harris/Donna Summer
"My Friend Jack"-Death by Chocolate/The Smoke
"Give The Kids Candy"- Hemlock
"Candy By The Pound"-Elton John
"C Is For Cookie"-Cookie Monster
"Cookie Day"-Shonen Knife
"Oreo Cookie Blues"- Lonnie Mack
"Honey Pie"-The Beatles
"Tupelo Honey"-Van Morrison
"Cook With Honey"- Judy Collins
"Camel Walk"-Southern Culture on the Skids
"Blind Snake Sundae"-Hunters And Collectors
"ice cream days"-Jennifer Hall
"Ice Cream Man" - The Tornadoes
"Ice Cream"-Sarah McLachlan
"Ice Cream" - SHE LOVES ME
"Ice Cream Castles"-Time
"Ice Cream City"-Shonen Knife
"Hokey Pokey (The Ice Cream Song)"- Linda and Richard Thompson
"Eatin' Ice Cream and Cake" - Ray Charles
Whipped Cream-Herb Alpert
Whipped Cream-Richard Zimmerman
"cotton candyland"-Elvis Presley
"1910 Cotton Candy Castle"-Algebra Spaghetti
"girl scout cookies"-NRBQ
"sweets for my sweet"-The Drifters
"Sweeter Than The Sweetest"
"She's Sweeter Than Sugar"
"Sugar"-The Archies
"Sugar Magnolia"-Grateful Dead
"Sugar Lump"-Richard Zimmerman
"Sugar Candy"- Julia Greenber
"Brown Sugar"- The Rolling Stones
---
"Chocolate"-Lisa Hall
"Chocolate Cake"-Crowded House
"I Wanna Eat Choco Bars"-Shonen Knife
"Chocolate Salty Balls"-Chef (South Park)
"Chocolate and Cheese" - Ween
"Hot Chocolate"-Shonen Knife
"The Chocolate Soldier" - Oscar Straus
"The Land of Chocolate"-Death by Chocolate
"Chocolate Jesus"-Tom Waits
---
"raspberries,strawberries"-The Kingston Trio
"riffin' the scotch"-Billie Holiday
"Bread And Butter Woman" - Danny Kaye & The Andrews Sisters
"Shoe Fly Pie And Apple Pan Dowdy" - Guy Lombardo
"Eep, Ipe, Wanna Piece of Pie"-Fats Waller
"Strawberry Fields Forever"-The Beatles
"Cream Puff" - Johnny Nash
"Sugar And Spice" - The Searchers/Cryan Shames
"A Rose And A Candy Bar" - The Johnson Brothers
"A Rose & A Baby Ruth"- George Hamilton IV
"Banana Split for My Baby" - Louis Prima
"Candy Store Blues"- Maria Muldaur
"More Candy"-Richard Zimmerman
Big Rock Candy Mountain" -Harry McClintock /Burl Ives
"Egg Cream" - Lou Reed
"Jumbo Malt"-Skatalites
"Root Beer Rag" - Billy Joel
"A Little Something Refreshing"-No Doubt
"Parade Of The Jelly Babies: - The Gollywogs
"Someone's Pinched My Winkles" - Rolf Harris
"Marshmallow World" - Darlene Love
"Jelly Jungle Of Orange Marmalade"-Monday Sinclair
"Lucy In The Sky With Diamonds"-The Beatles
"My Boy Lollipop-Millie Small
"Lollipop Train"-Pussycat Balance
"Lollipop"-The Chordettes
"Popsicle"-New Kids On The Block/Jan & Dean
"Popsicles, Icicles"-The Murmaids
"When You Come To The End Of A Lollipop" - Max Bygraves
"Does Your Chewing Gum Lose It's Flavor...?-Lonnie Donegan
"white pepper ice cream"-Cibo Matto
"Hors D'Oveuvre"-Martin Mull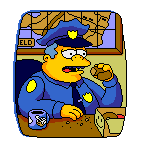 Wow! That's a Lot of Songs!

---
If You Have More Songs About Food: E-MailUs!
---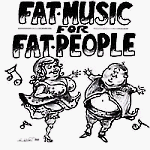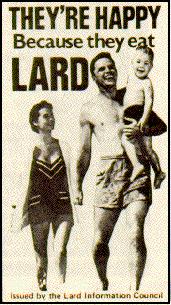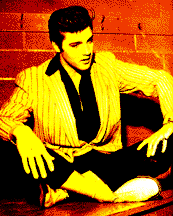 268 Songs about Elvis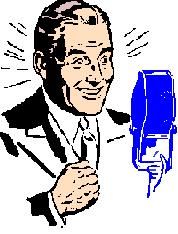 all mixed up
Monday Mornings from 10:00 AM
WBAI 99.5 FM New York City

Send E-Mail to Peter Bochan
Last Modified: 11/01/14