"Best of 1996"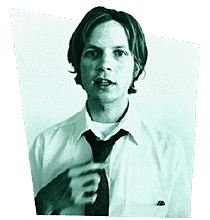 ---
Beck-"Odelay" (DGC)
Don Byron-"Bug Music" (Nonesuch)
John Cale-"Walking on Locusts"(Hannibal)
The Cardigans-"First Band on the Moon"(Mercury)
Johnny Cash-"Unchained" (American)
Vic Chestnut-"About to Choke" (Capitol)
Elvis Costello-"All This Useless Beauty" (Warner)
Eels-"Beautiful Freak" (Dreamworks)
(File Under)Prince-"Emanicipation" (NPG)
Bill Frizell-"Quartet" (Nonesuch)
Robbie Fulks-"Country Love Songs" (Bloodshot)
Garbage-(Almo)
The Henrys-"Chasing Grace" (Bar None)
The Kinks-"To The Bone" (Guardian)
Kula Shaker-"K" (Columbia)
Lazy Boy-"Amnesia" (Tasankee)
Mike Flowers Pops-"A Groovy Place" (London/Import)
Curtis Mayfield-"New World Order" (Warner)
Madeleine Peyroux-"Dreamland" (Atlantic)
Pulp-"Different Class" (Island)
Amy Rigby-"Diary of a Mad Housewife" (Koch)
Stereolab-"Emperor Tomato Ketchup" (Elektra)
Stone Temple Pilots- "Tiny Music" (Atlantic)
Richard Thompson-"You? Me? Us?" (Capitol)
Tricky-"Pre-Millenium Tension" (Island)
Scott Walker- "Tilt" (Fontana/Import)
---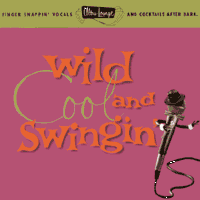 reissues
---
The Beatles-"Anthology Volume 2" (Capitol)
The Byrds-(1st Four Releases/Legacy)
Miles Davis/Gil Evans- "Complete Sessions" (Columbia/Legacy)
Moondog- "Big Band" (Trimba/Import)
Bidu Sayao- "Opera Arias" (Sony Classics/Musical Heritage)
Scott Walker-"It's Raining Today" (Razor & Tie)
Frank Zappa-"Lather" (Rykodisc)
Various Artists/Collections:
"Ultra Lounge" (12 Volumes-Capitol)
"Masters of Jazz" (7 Volumes-Rhino)
"In-Flight Entertainment" (Deram/Import)
"The Mercury Blues & Rhythm Years" (Chronicles)
"The Doo Wop Box" (Rhino)
"Singing in the Saddle" (4 Volumes-Rounder)
"Cowabunga!" (Rhino)
---
singles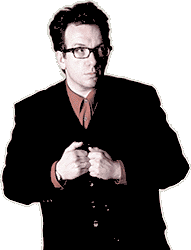 ---
Elvis Costello/Burt Bacharach-"God Give Me Strength" (MCA)
Mike Flowers Pops-"Wonderwall" (London/Import)
Primative Radio Gods-"Standing Outside a Broken Phonebooth" (Columbia)
Smashing Pumpkins-"1979" (Virgin)
Pure-"The Hammock" (Mammoth)
Bob Mould-"Fort Knox, King Soloman" (Rykodisc)
Fugees-"Killing Me Softly" (Ruff House)
Fountains of Wayne- "Radiation Vibe" (Tag/Atlantic)
---
film
---
"Fargo"
"Shine"
"Lone Star"
"Big Night"
"Jerry Maguire"
"Sling Blade"
"Welcome to the Dollhouse"
"Trainspotting"
"The People v/s Larry Flint"
"That Thing You Do"
"The English Patient"
---
television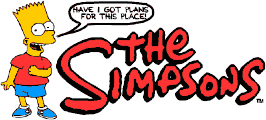 ---
"The Larry Sanders Show"
"The Simpsons"
"Homicide"
"Seinfeld"
"The Drew Carey Show"
""NYPD Blue"
"E.R."
"3rd Rock From the Sun"
"Talk Radio"
"Frasier"
"Yankees v/s Atlanta" (1996 World Series-Game #4)
---
Check out:
"A Shortcut Through 1996"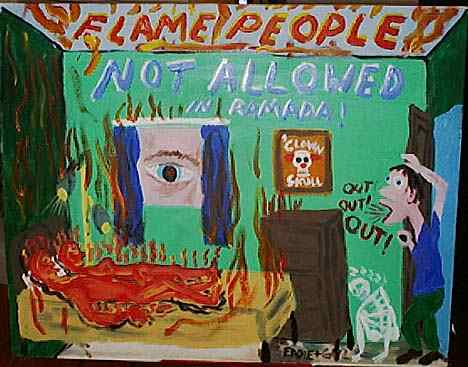 "My, my my...how time flies! Another year, another Shortcut!"

---
"Best of 1997"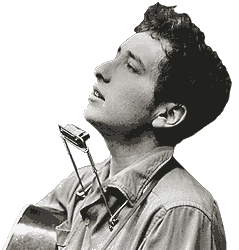 ---
all mixed up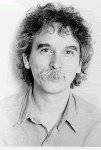 with Peter Bochan
Monday mornings 10 am - 12 noon
WBAI 99.5 FM New York City
---

Send Mail to Peter Bochan


Last Modified: 6/21/99