"Best of 1997"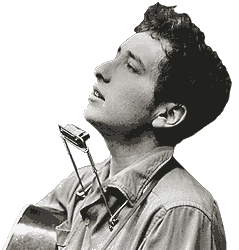 A3-"Exile on Coldharbor Lane" (Geffen)
Buckshot LeFonque-"Music Evolution" (Columbia)
"Buena Vista Social Club" (Nonesuch)
David Bowie-"Earthling" (Virgin)
Chemical Brothers-"Dig Your Own Hole" (Astralwerks)
Edwyn Collins-"I'm Not Following You" (Setanta/Epic)
Cornershop-"When I Was Born for the Seventh Time" (Luaka Bop)
Divine Comedy-"Casanova" (Setanta)
Johnny Dowd-"Wrong Side of Memphis"
Bob Dylan-"Time Out of Mind" (Columbia)
Steve Earle-"El Corazon"(Warner Brothers)
Faith No More-"Album of the Year" (Reprise)
Marianne Faithful-"20th Century Blues" (RCA Victor)
John Fogerty-"Blue Moon Swamp" (Warner Brothers)
Hooverphonic-"A New Stereophonic Spectacular" (Epic)
Janet Jackson-"The Velvet Rope" (Virgin)
Love Spit Love-"Trysome Eatsome" (Warner Brothers)
Moondog-"Sax Pax for a Sax" (Atlantic)
NRBQ-"You're Nice People You Are" (Rounder)
Radiohead-"OK Computer" (Capitol)
The Simpsons-"Songs in the Key of Springfield" (Rhino)
Frank Sinatra-"Live with Red Norvo Quintet" (Bluenote)
Soundtrack-"Austin Powers" (Hollywood)
Soundtrack-"The Jackal" (MCA)
Soundtrack-"The End of Violence" (Outpost)
Spiritualized-"Ladies & Gentlemen We Are Floating in Space" (Arista)
Stereolab-"Dots and Loops" (Elektra)
Supergrass-"In It For the Money" (Capitol)
James Taylor-"Hourglass" (Columbia)
Richard & Danny Thompson- "Industry" (Rykodisc)
Van Morrison-"The Healing Game" (A&M/Polydor)
Various Artists-"Great Jewish Music of Burt Bacharach" (Tzadik)
"Kerouac" (Rykodisc/Voices)
"Lounge-A-Palooza" (Hollywood)
The Verve-"Urban Hymns" (Virgin)
Mike Watt-"Contemplating the Engine Room" (Columbia)
Ian Whitcomb & The White Star Orchestra-"Music as Played on the Titanic" (Rhino)
World Party-"Eqyptology" (Enclave)
Yo La Tengo-"I Can Hear the Heart Beat as One"(Matador)
---
reissues
Ray Charles-"Genius & Soul"-Rhino
"Beg, Scream & Shout"-Rhino
Elvis Presley-"Platinum"-RCA
Cream-"Those Were the Days"-Polydor Chronicles
Simon & Garfunkel-"Old Friends"-Legacy
"The Philly Sound"-Legacy
The Beach Boys-"Pet Sounds Sessions"-Capitol
Curtis Mayfield-"Superfly"-Rhino
Led Zeppelin-"BBC Sessions"-Atlantic
The Pixies-"Death to the Pixies"-Elektra
The Replacements-"All or Nothing" -Reprise
Dusty Springfield-"The Anthology"-Chronicles
Jackie Wilson-"At the Copa"-Brunswick
Lotte Lenya-"Weill-Berlin Theatre Songs"-Sony Masterwork Heritage
Gene Autry-"Ride Cowboy, Ride"-Rhino
Paul Robeson-"Songs of Free Men"-Sony Classical
Billie Holiday-"Lady in Satin"-Legacy
Dick Dale-"Better Shred The Dead"-Rhino
Various Artists-"This is Jazz" (Many Volumes-Legacy)
"Ernie Kovacs Record Collection"-Varese Sarabande
"Crime Jazz" (2 Volumes)-Rhino
"The Commodore Records Story"-Commodore/MCA
Frank Zappa-"200 Motels"-Rykodisc
Soundtracks-"Casablanca",
"Lolita"-Rhino/Turner
---
singles
Beck-"Deadweight" (London/Import)
Blur-"Song 2" (Virgin)
David Bowie-"Little Wonder" (Virgin)
Chumbawamba-"Tubthumping" (Republic/Universal)
Daft Punk-"Da Funk" (Virgin)
G Love- "Lay Down the Law" (Okeh/Epic)
kd Lang-"Theme From the Valley of the Dolls" (Warner Brothers)
Paul McCartney-"The World Tonight" (Capitol)
Taj Mahal-"Queen Bee" (Private Music)
Moloko-"Fun For Me" (Warner Brothers)
The Mommyheads-"Jaded" (DGC)
Morphine-"Early To Bed" (Dreamworks/Ryko)
Oasis-"D'You Know What I Mean?" (Epic)
Portishead- "All Mine"-(Go Beat)
The Rolling Stones-"Anybody Seen My Baby?" (Virgin)
Sitter-"Always" (Koch)
Sneaker Pimps-"6 Underground" (Virgin)
---
television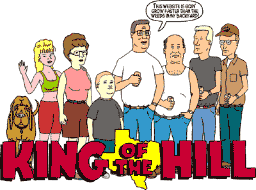 ---
"The Larry Sanders Show"
"The Simpsons"
"King of the Hill"
"Homicide"
"Seinfeld"
"The Drew Carey Show"
""NYPD Blue"
"E.R."
"OZ"
"Everybody Loves Raymond"
"Dharma & Greg""
"Talk Radio"
"South Park"
"Spin City"
"Elvis & Nixon" (Showtime Special)
---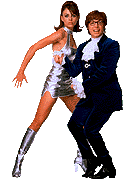 film
---
---
"Austin Powers"
"As Good As It Gets"
"Boogie Nights"
"Brassed Off"
"Deconstructing Harry"
"Face/Off"
"Fairy Tale"
"The Full Monty"
"LA Confidential"
"Men in Black"
"Ponette"
"Shall We Dance"
"Titanic"
"Ulee's Gold"
"Waiting For Guffman"
---
"Best of 1996"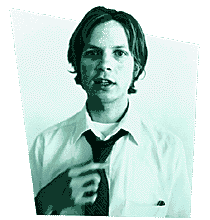 ---
Check out:
"A Shortcut Through 1997"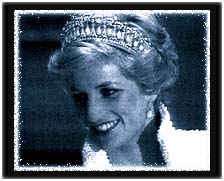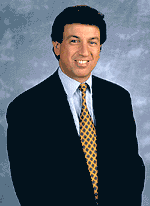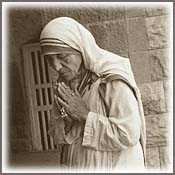 ---
all mixed up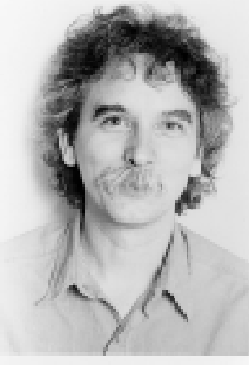 with Peter Bochan
Monday mornings 10 am - 12 noon
WBAI 99.5 FM New York City
---

Send Mail to Peter Bochan