a shortcut through 2006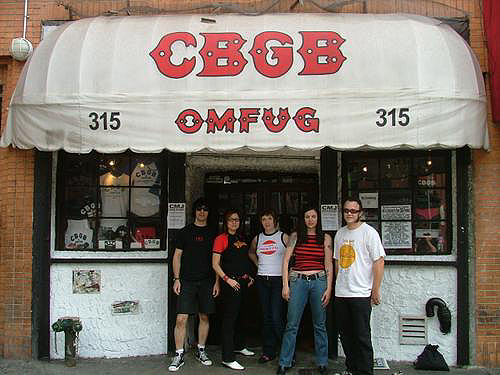 "Hey Ho! Let's Go!"
An hour-long retrospective of the year, mixing up the emotional highs and lows; the elections and the resulting political turmoil, the ongoing war and the struggles for peace, the growing concern over global warming and the environment, the changes in science & technology, the perfume & the poison, the shocking scandals and bad behavior, Britney, Brad & Angelina, Miss USA, You Tube, and the continuing decline of western civilization---its all here!
Featuring George W. Bush, Al Gore, Mark Foley, Donald Rumsfeld, Mel Gibson, Michael Richards, John & Martha Stewart, Rosie O'Donnell, Miss USA, LBJ, David Letterman, Borat, Grayson Capps, Dick Cheney, Stephen Colbert, Hillary & Bill Clinton, Eric Cartman, James Baker, Hiro and Richard Nixon…with music from Bob Dylan, Gnarls Barley, Prophet Omega, The Flaming Lips, Mates of State, East River Pipe, Cut Chemist, J Dilla, Justin Timberlake, Tommy Guerrero, TV On The Radio, Neil Young, And You Will Know Us by the Trail of Dead ---
RIP--Tower Records, CBGBs and Pluto!
Tributes to Robert Altman, Coretta Scott King, James Brown, Al Lewis, Ed Bradley, Ahmet Ertegun, Jesse Mae Hemphill, Syd Barrett, Jack Palance, Arif Mardin, Lou Rawls, Wilson Pickett, Freddie Fender, Billy Preston, Ruth Brown, Red Buttons, Ali Farka Toure, Steve Irwin, Desmond Dekker, Shelley Winters, Darren McGavin, Robert Sterling, Gene Pitney, Floyd Patterson, Buck Owens, Buck O'Neill, Lloyd Bentsen, Betty Comden, Ray Barreto, Jay McShann, Dennis Weaver, Anita O'Day, Jack Warden, Don Knotts, Jane Wyatt, Gordon Parks, Peter Boyle, Mickey Spillane, Bruno Kirby, Arthur Lee, Ann Richards, Pedro Gonzalez-Gonzalez, Moira Shearer, Rev. William Sloan Coffin, Octavia Butler, Chris Penn, Tony Franciosa, Paul Nelson, Pinochet, Etta Baker, Maureen Stapleton, Tamara Dobson, Jumpin' Gene Simmons, Fred Marsden, Georgia Gibbs, Glenn & Gerald Ford and many others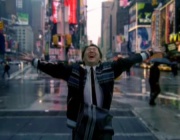 A Shortcut Through 2006
Produced by Peter Bochan
60 minutes/stereo/available on compact disc
---
---