A Shortcut thru the 20th Century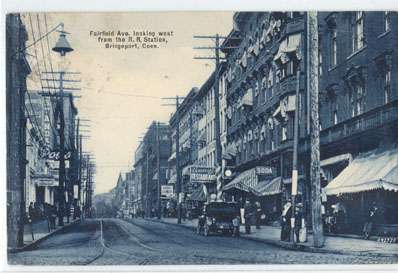 A unique audio retrospective...A Shortcut through the 20th Century is an impressionistic glance back at the last one hundred years,
featuring the major events, inventions and discoveries; the rise & fall of Communism, the crash of stock market,
the suffragette and civil rights movements, the World Wars, the holocaust and the birth of the atomic age, electricity and mass production.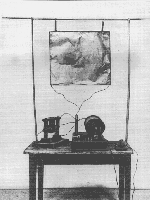 Eyewitnesses include Thomas Edison, Albert Einstein, Homer Simpson, the Amazing Crispin, Winston Churchill, Charlton Heston,
Stan Marsh, Eric Cartman, Richard Belzer, Tom Brokaw, Regis Philbin, Hank Hill, Bela Legosi, Boomhauer, Orson Welles, Peggy & Bobby Hill, John Hurt, Rod Sterling, Mr. Peabody & Sherman, Buster Keaton, Anne Dudley, Paul Morley, Don Ameche, Henry Fonda, Una O'Connor,
Judy Garland, Admiral Byrd, Teddy Roosevelt, Eubie Blake, Quentin Crisp, Moondog, Guglielmo Marconi, Steve Berkowitz,
Carrie Chapman Catt, Maureen Stapleton, M. Emmet Walsh, Will Durant, Kenneth Chamberlain, Art Shields, John Howard,
Ronald Coleman, George Jessell, Lew Ayres, Louis Wolheim, Arnold Lucy, Henry Miller, Bill Murray, Dora Russell,
Adela Rogers St. Johns, Emmanuel Herbert, Gloria Swanson, Dolph Sweet, Lowell Thomas, Violet Bochan, Herbert Hoover,
James Cagney, Ginger Rogers, Will Rogers, George Raft, Franklin D. Roosevelt, Stan Laurel & Oliver Hardy, Mickey & Minnie Mouse,
Chico & Groucho Marx, George Burns & Gracie Allen, Paul Muni, Preston Foster, Walter Winchell, Babe Ruth, Beavis & Butthead,
Lorraine Bracco, R. Crumb, Lee DeForrest, Basil Rathbone, Nigel Bruce, Fred Flintstone, Marlon Brando, Tarzan, Levi Stubbs, the Beatles, Humphrey Bogart, Dooley Wilson, Maureen O'Sullivan, Clayton Moore, Allen Ginsberg, Rudolph Hess, Howdy Doody, Austin Powers,
The Elephant Man, Muhammed Ali, Bill Clinton, Yoko Ono, Ezra Pound, William S. Burroughs, Robert Armstrong,
J. Robert Oppenheimer, Edward Teller, Gen. Leslie R. Groves, the Mayor of Hiroshima, Harry Truman, Lewis Hill, William Mandel,
IF Stone, Paul Robeson, Lawrence Ferlinghetti, Adlai Stevenson, Woodrow Wilson, Richard Nixon, John F. Kennedy, Dan Quayle,
Ross Perot, George Bush, Jerry Brown, Mario Cuomo, Jesse Jackson, Lloyd Benson, Jim Carrey, Edward R. Murrow, Louis Armstrong,
Fats Domino, Brian Lamb, Elvis Presley, Harry Landers, Darren Dublin, Jack Kerouac, David Rapkin, Dwight D. Eisenhower, LBJ,
Ronald Reagan, Che Guevarra, Chris Koch, Malcolm X, Karen Roston, Paolo Conte, Malachy McCourt, Joe Jackson, Peter Bergman,
Arnold Roston, Heather Donahue, Bill St. James and various callers from New York City to Seattle, Washington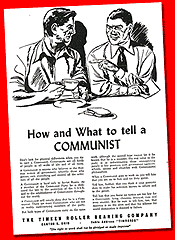 Music from the 20th Century Fox Orchestra, Noel Coward, Audra MacDonald, Hubie Blake, The Art of Noise, Towa Tei, Garth Hudson,
Uri Caine, Billy Murray, the Bee Gees, Randy Newman, George Jessell, The Peerless Quartet, Henry Hall & the BBC Dance Orchestra,
Bing Crosby, Mildred Bailey, The Coon-Sanders Nighthawks, Rhythmakers, Al Jolson, Maurice Chevalier, Louis Armstrong, Fred Astaire,
Duke Ellington Orchestra with Ivie Anderson, , Rudy Vallee, Dr. John, Harry James, Kay Kyser, Perry Como, Spike Jones & His City Slickers,
Bing Crosby & the Andrew Sisters, the casts of South Pacific & West Side Story, Guy Lombardo, Bill Haley, Elvis Presley, Buddy Holly,
John Williams, Danny Elfman, the Beastie Boys, Madonna, Morris Stoloff, Compay Seconda, Stephen Reich/Howie B. Remix,
Nightmares on Wax, The Petshop Boys, South Park, Ray Noble & His Mayfield Orchestra...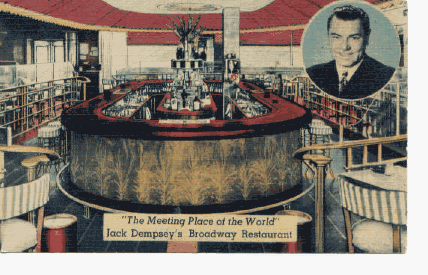 "Shortcuts" features no narration, it's message evolves from the careful juxtaposition of the various elements,
mixed with interviews on "what will you remember about the past century?"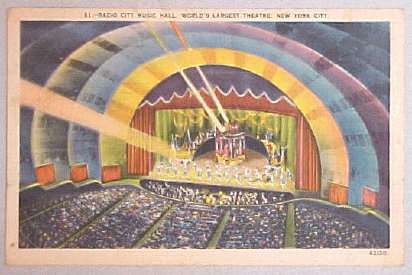 Produced by Peter Bochan
Digitally recorded on a SADiE workstation, Shortcuts has been awarded Gold, Silver & Bronze medals
from the International Radio Festival and the NFCB along with receiving grants from the SPDF.
Available on CompactDisc & Cassette $ 19.99