"Best of 2000"
PJ Harvey-
"Stories From The City, Stories From The Sea"
Joseph Arthur-"Come To Where I'm From"
Badly Drawn Boy-"The Hour Of Bewilderbeast"
Coldplay-"Parachutes"
RL Burnside-"Wish I Was In Heaven Sitting Down"
Johnny Cash-"American III-Solitary Man""
D'Angelo-"Voodoo"
Eminem-"The Marshall Mathers LP"
Bebel Gilberto-"Tanto Tempo"
Grandaddy-"The Sophtware Slump"
Hooverphonic-"The Magnificent Tree"
"I Am Shelby Lynne"
Madonna-"Music"
"The Legendary Marvin Pontiac"
Modest Mouse-"The Moon & Antartica"
Sinead O'Connor-"Faith & Courage"
Outkast-"Stankonia"
Pepe Deluxe-"Super Sound"
Radiohead-"Kid A"
Rage Against The Machine-"Renegades"
Saint Etienne-"The Sound Of Water"
Jill Scott-"Who Is Jill Scott?"
Steely Dan-"Two Against Nature"
Travis-"The Man Who"
Various Artists-"O Brother Where Art Thou?"
Wu-Tang Clan- "The W"
XTC-"Wasp Star: Apple Venus Vol. 2 "
Yo La Tengo-"And Then Nothing Turned Itself Out"
Neil Young-"Silver & Gold"
Warren Zevon- "Life'll Kill Ya"
---
world/rpm
Lorenzo -"1990-1995 Raccolta "/"Capo Horn"(Italy-Mercury)
Buscemi-"Our Girl In Havana" (Belgium-Downsall)
Chill Out Cafe: vol. 1-4 (Irma La Duce-Italy)
Jazzanova-"The Remixes"
"Jeel Music"-New Wave Groove from Eygpt (Globe/France)
Los Amigos Invisibles-"Arepa 3000"
Sigur Ros-"Agaetis Byrjun"
St. Germain-"Tourist" (France)
Super Furry Animals-"mwng" (Wales)
State of Bengal-"Visual Audio" (India/Six Degrees)
Supreme Beings of Leisure
Tosca-"Suzuki"
---
reissues
Louis Armstrong-"Complete Hot Five Box"
The Beatles-"1" (Capitol)
Big Bill Broonzy-"Trouble In Mind"
Johnny Cash-"Love, God, Murder" (Legacy)
Miles Davis & John Coltrane (Legacy Box)
The Jimi Hendrix Experience (MCA Box)
Little Feat-"Hot Cakes & Outakes" (Rhino Box)
Oxford American Southern Music Sampler 2000

Los Lobos-"El Cancionero" (Rhino Box)
Raymond Scott-"Manhattan Research Inc."(Basta)
The Monkees-"Headquarter's Sessions" (Rhino)
Rick Nelson-"Legacy" (Capitol/Right Track)
Hank Penny-"Crazy Rhythm"
Various Artists- "Brain In A Box" (Rhino)
"Dead & Gone" (Trikont)
"Ken Burns Jazz" (Legacy)
"Rhapsodies in Black" (Rhino)

---
single tracks
Bob Dylan-"Things Have Changed"
The Blacks-"Goin' Out West"
Chumbawamba-"Passenger List From Doomed Flight 1721"
Eels-"Mr. E's Beautiful Blues"
Marianne Faithfull- "File It Under Fun From The Past"
Groove Armada-"At The River"(remix)
Joe Henry-"Theme From Jesus' Son"
Asie Payton-"I Love You"
Stuffy Shmitt-"Nothing Is Real"
Tipsy-"Hard Petting"
Randy Weeks-"Madeline"
World Party- "Here Comes the Future"
---
film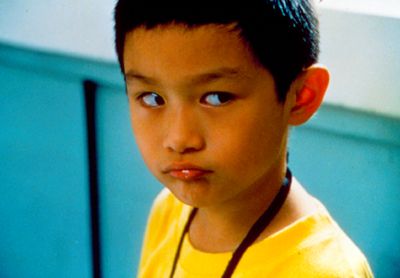 "Yi Yi"
(Best of 2000)
"Almost Famous"
"Best In Show"
"Billy Elliot"
"Chunhyang"
"Crouching Tiger, Hidden Dragon"
"Croupier"
"Finding Forrester"
"Gladiator"
"High Fidelity"
"Jesus' Son"
"Not One Less"
"Requiem For A Dream"
"Traffic"
---
reissues
"A Hard Day's Night"
"Gimme Shelter"
"L'Atalante"
Orson Welles "The Trial"
"Rififi"
"This is Spinal Tap"
"Two Lane Blacktop"
---

DVD's

"Being John Malkovich"
"Fantasia"
"Gimme Shelter"
"Get Carter" (Special Edition 1971)
"Jaws"
"Monty Python Flying Circus" (all sets)
"The Prisoner"-Set One
"Sex and the City-Complete First Season"
"The Sopranos-Complete First Season"
"This Is Spinal Tap"
"Toy Story -Ultimate Toy Box"
The Woody Allen Collection
---
television
"The Simpsons"
"The Sopranos"
"South Park"
"OZ"
"Survivor"
"Sex and the City"
"Futurama"
"King Of The Hill"
"Curb Your Enthusiasm"
"Everybody Loves Raymond"
"Powerpuff Girls"
"West Wing"
---
"Best of 1999"
---
"Best of 1998"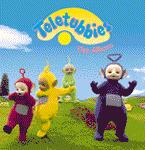 ---
"Best of 1997"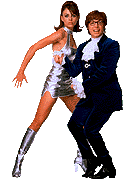 ---
"Best of 1996"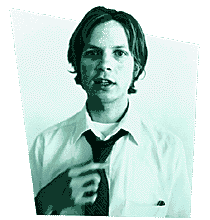 ---
A Shortcut thru the 20th Century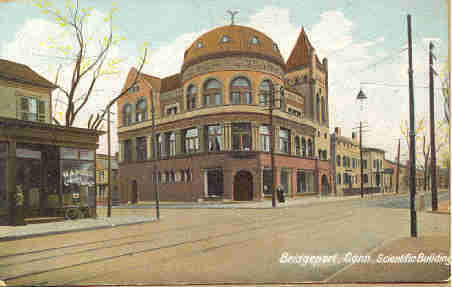 a click will take you there!
---
all mixed up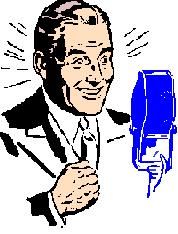 with Peter Bochan
Monday mornings 10 am - 12 noon
WBAI 99.5 FM New York City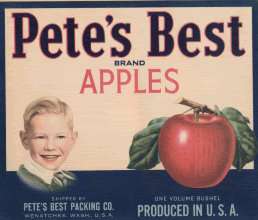 ---

Send Mail to Peter Bochan




Last Modified: 2/24/2001