"Best of 1999"
Art of Noise- "The Seduction of Claude Debussy" (ZTT)
Asylum Street Spankers-"Hot Lunch"
Beck-"Midnight Vultures" (DGC)
Blur-"13" (Virgin)
Buena Vista Social Club-"Present Ibrahim Ferrer" (Nonesuch/World)
Cindy Bullens-"Somewhere Between Heaven & Earth" (Artemis)
June Carter Cash- "Press On" (Risk/Small Hairy Dog)
Chester-"Chester" (Slow River/Ryko)
Johnny Dowd- "Pictures From Life's Other Side" (Koch)
Fred Eaglesmith- "50 Odd Dollars" (Razor & Tie)
G Love- "Philadelphonic" (550/Epic)
Gomez-"Liquid Skin" (Virgin)
houndog-"houndog" (Legacy)
Bryan Ferry "As Time Goes By" (Virgin)
The Flaming Lips-"The Soft Bulletin" (Warner Brothers)
Fountains of Wayne- "Utopia Parkway" (Atlantic)
The Howard Fishman Quartet (Live@BAI)
Los Lobos- "This Time" (Hollywood)
Luna-"The Days of Our Nights" (Sire)
Taj Mahal/ Toumani Diabate-"Kulanjan" (Hannibal)
Paul McCartney- "Run Devil Run" (Capitol)
Moby- "Play" (V2)
Randy Newman- "Bad Love" (Dreamworks)
NRBQ- "NRBQ" (Rounder)
The Roots-"Things Fall Apart" (MCA)
Tom Russell-"The Man From God Knows Where" (Hightone)
The Simpsons- "Go Simpsonic!" (Rhino)
Stereolab-"Cobra and Phases Group..." (Elektra)
Van Morrison-"Back On Top" (Virgin)
Chuck E. Weiss-"Extremely Cool" (Rykodisc)
Kevin Welch "Beneath My Wheels" (Dead Reckoning)
Wilco "Summerteeth" (reprise)
XTC-"Apple Venus Volume One" (TVT)
Tom Waits- "Mule Variations" (Epitaph)
---
---
reissues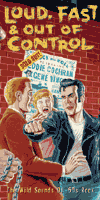 ---
Duke Ellington-"Best of the Centennial Edition" (RCA Victor)
Duke Ellington-"At Newport" (Legacy)
Lotte Lenya-"Sings Kurt Weill-Amercian Theatre Songs" (Sony/Masterwork)
Roy Rogers-"Happy Trails" (Rhino)
Hank Williams-"The Complete Hank Williams" (Mercury)
Elvis Presley-"Artist of the Century" (RCA Victor)
The Isley Brothers-"It's Your Thing" (Legacy)
Os Mutantes-"Everything is Possible" (Luaka Bop/Warner)
Los Zafiros-"Bossa Cubana" (Nonesuch/World Circuit)
"The Comedian Harmonists" (Hannibal)
Various-"Central Avenue Sounds" (Rhino)


Various-"Sony's Soundtrack For A Century" (Legacy)
Various-"Hot Rods & Custom Classics" (Rhino)
Various-"Loud, Fast & Out of Control" (Rhino)
Various-"Respect-A Century of Women..." (Rhino)
American Yodeling (1911-1946)" (Trikont)
R. Crumbs-"That's What I Call Sweet Music" (EMI/Songbook Series)

---
single tracks
---
Amadou and Marian "Mon Amour, Ma Cherie" (Putamayo)
David Bowie "The Pretty Things Are Going to Hell" (Virgin)
Heather Eatman "Too Tired To Be Elvis"
Macy Gray "Do Something"/"I Try" (Epic)
Fear Of Pop & William Shatner "In Love"/"Still in Love" (550 Music)
Lionrock-"Fire Up The Shoesaw ("Go") Work/Sony Soundtrax
Madonna-"Beautiful Stranger" (Maverick)
Martin's Folly "Two Times A Day" (Tarhut)
Paul McCartney "No Other Baby" (Capitol)
Mr. Scruff "Get A Move On"
Pearl Jam "Last Kiss" (Epic)
Stone Temple Pilots-"Sour Girl" (Atlantic)
L. Subramaniam "Jai Hanuman!" (Detour/Erato)
Tin Hat Trio "Fires of Ada" (Angel)
TLC-"No Scrubs" (LaFace)
Tricky-"For Real" (Island)
Robbie Williams-"Milleniuum"
Neil Young (CSN & Y)-"Slowpoke" (Reprise)
---
film
American Beauty
Being John Malkovich
Election
The Hurricane
The Iron Giant
Lock, Stock & Two Smoking Barrels
Mansfield Park
The Sixth Sense
South Park: Bigger, Longer, Uncut
Topsy-Turvy
best documentary
---
Alternates:
---
Angela's Ashes
Cider House Rules
Cradle Will Rock
The Green Mile
The Insider
Liberty Heights
Notting Hill
The Straight Story
Three Kings
Toy Story 2
---
television
---

"Action"
"The Simpsons"
"The Sopranos"
"South Park"
"OZ"
"Futurama"
"King Of The Hill"
"Everybody Loves Raymond"
"ER"
"Sports Night"
"West Wing"
(episode 1)

---
Also Check Out: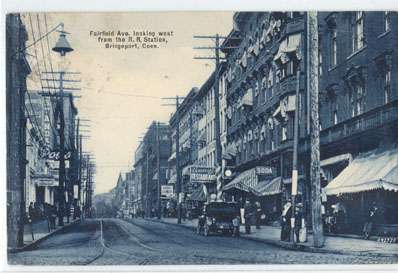 A Shortcut thru the 20th Century
---
"Best of 2000"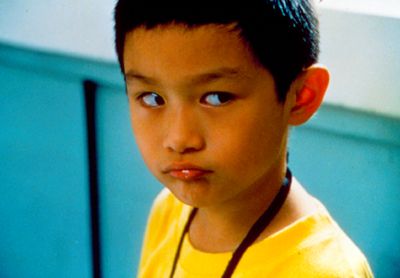 ---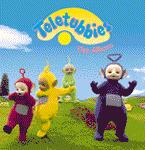 "Best of 1998"
Click Here for Print Only
---
"Best of 1997"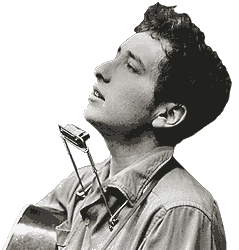 ---
all mixed up
with Peter Bochan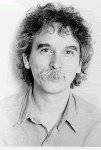 Monday mornings 10 am - 12 noon
WBAI 99.5 FM New York City
---
Send Mail to Peter Bochan