"Best of 1998"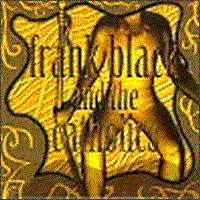 ---
AIR-"Moon Safari" (Source/Carolina)
"Baxter" (Maverick)
Beastie Boys-"Hello Nasty" (Grand Royale)
Beck-"Mutations" (Geffen)
Belle & Sebastion-"The Boy With The Arab Strap"(Matador)
Billy Bragg & Wilco-"Mermaid Avenue" (Elektra)
"Frank Black & The Catholics"(SpinArt)
R.L. Burnside-"Come On In" (Fat Possum)
The Cardigans-"Gran Turismo" (Mercury)
Vic Chestnut-"The Salesman & Bernadette" (Capricorn)
Paolo Conte-"The Best Of..."(Nonesuch)
Elvis Costello & Burt Bacharach-"Painted From Memory" (Mercury)
Olu Dara-"In The World" (Atlantic)
Faithless-"Sunday 3pm" (Arista)
Fat Boy Slim-"You've Come A Long Way,Baby"(Astralwerks)
Gomez-"Bring It On" (Virgin)
PJ Harvey-"Is This Desire?"(Island
Lauryn Hill-"The Miseducation of Lauryn Hill" (Columbia)
Hooverphonic-"Blue Wonder Power Milk" (Epic)
The Brian Jonestown Massacre-"Strung Out In Heaven" (TVT)
Komeda-"What Makes It Go?"(Minty Fresh)
"Lanterna"(Rykodisc/Candescence)
"Largo" (Blue Gorilla/Mercury)
Lhasa-"La Llorona" (Atlantic)
Nick Lowe-"Dig My Mood" (UpStart)
Madonna-"Ray Of Light" (Sire/Warners)
Joni Mitchell-"Taming The Tiger" (Reprise)
The Murder City Devils-"Empty Bottles Broken Hearts" (Subpop)
Pearl Jam-"Yield" (Epic)
Liz Phair-"White Chocolate Space Egg"(Matador)
The Propellerheads-"Decksandrumsandrockandroll" (Dreamworks)
Portishead-"Roseland NYC Live" (Go-Beat/London)
Rachid-"Prototype" (Universal)
Shudder To Think-"First Love, Last Rites" (Epic)
Soundtracks:"The Imposters" (BMG/Fox Searchlight)
"Hommage A Noir" (Palm/Ryko)
Jon Spencer Blues Explosion-"Acme" (Matador)
The Tiger Lillies-"The Brothel To The Cemetery" (Neu)
Tosca-"Opera" (G-Stone/!K7)
Various Artists-"20th Century Blues:Songs of Noel Coward" (EMI/Import)
"Red, Hot & Rhapsody-The Gershwin Groove" (Antilles)
"RufusWainwright" (Dreamworks)
Scott Weiland-"12 Bar Blues" (Atlantic)
Lucinda Williams-"Car Wheels On A Gravel Road" (Mercury)
Victoria Williams-"Musings of a Creek Dipper"(Atlantic)
Robert Wyatt-"Shleep" (Thirsty Ear)
Yo-Yo Ma-"Bach: The Cello Suites" (Sony Classical)
---





---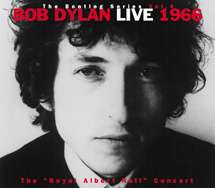 ---
reissues


---
Bob Dylan "Live 1966..." (Columbia/Legacy)
Ray Charles-"Complete Country & Western..." (Rhino)
Miles Davis-"The Quintet 1965-68" (Columbia/Legacy)
Charlie Feathers-"Get With It" (Revenent)
Thelonious Monk-"Monk Alone"/"Live At The It Club-Complete"(Legacy/Columbia)
Marianne Faithful-"Perfect Stranger": The Island Anthology
Marvin Gaye-"The Sexual Healing Sessions"(Columbia/Legacy)
Jimi Hendrix-"BBC Sessions" (MCA/Experience Hendrix)
The Ink Spots-"Anthology"(MCA/Decca)
Jenks'Tex'Carman-"Chippeha!" (Revenant)
Grace Jones-"Private Life-Compass Point Sessions" (Chronicles/Island)
Taj Mahal-"In Progress & In Motion" (Legacy/Columbia)
Martin Mull-"Mulling It Over" (Razor & Tie)
Randy Newman-"Guilty:30 Years" (Warner Archives/Rhino)
Nico-"The Classic Years" (Chronicles)
"This is..Huey'Piano'Smith"(Music Club)
Bruce Springsteen-"Tracks'(Columbia)
Tom Waits-"Beautiful Maladies" (Island)
The Zombies-"Odessey & Oracle"(Big Beat)
Various Artists/Collections:
"The Burt Bacharach Collection"-Rhino
"Bombay The Hard Way"-Motel
"From Gershwin's Time"-Sony Masterwork Heritage
"Groovy Vol.3"-Irma Molta Jazz (Import)
"Have A Nice Decade-70's Pop Culture Box" (Rhino)
"Lost & Found:Blue Rock Records Story" (Chronicles)
"Motown Sings Motown Treasures" (Motown)
"Nuggets"-Rhino
"Slow Music-Texas Bohemia II" (Trikonk)
"Original MGM/UA Soundtrack-Series"-Rykodisc/MGM
---
singles

---
The Cardigans-"My Favorite Game" (Mercury)
Elvis Costello-"My Mood Swings" (Mercury)
Cherry Poppin' Daddies-"Zoot Suit Riot" (Mojo)
Esthero-"Breath From Another"(Work)
Fastball-"The Way" (Hollywood)
Jay Z-"Hard Knock Life" (Pgd/Polygram/Def Jam)
Marilyn Manson-"Dope Show" (Nothing/Interscope)
Mono-"Life In Mono" (Mercury)
New Radicals-"Maybe You've Been Brainwashed Too"(Uni/Mca)
Placebo-"Pure Morning"(Virgin)
The Propellerheads w/ Shirley Bassey-"History Repeating" (Dreamworks)
R.E.M.-"Lotus" (Warner Brothers"
Saint Etienne-"WoodCabin" (SubPop)
Supergrass-"Don't Be Cruel" (Loose Groove)
Tricky-"Broken Homes" (Island)
Teletubbies-"Teletubbies Say 'Eh-Oh!'" (Rhino)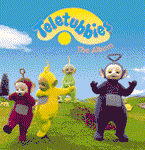 ---

film
---
"Antz"
"The Big Lebowski"
"Bulworth"
"Gods & Monsters"
"Life Is Beautiful"
"Love & Death On Long Island"
"Out Of Sight"
"Saving Private Ryan"
"Shakespeare In Love"
"A Simple Plan"
"There's Something about Mary"
"The Thin Red Line"
---
"The Eel"
The Mighty"
"Wag the Dog"
---
television
---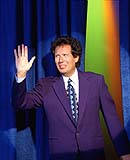 "The Larry Sanders Show"
"The Simpsons"
"South Park"
"King Of The Hill"
"oz"
"Everybody Loves Raymond"
"Sports Night"
"Seinfeld"
"Spin City"
""NYPD Blue"
"E.R."
---
Also Check Out: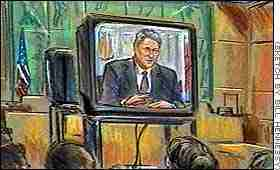 "A Shortcut Through 1998"
---
"Best of 1998"
Click Here for Print Only
---
"Best of 1997"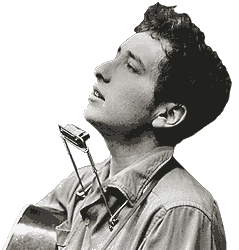 ---
all mixed up
with Peter Bochan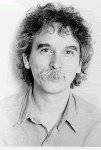 Monday mornings 10 am - 12 noon
WBAI 99.5 FM New York City
---
Send Mail to Peter Bochan




Last Modified: 6/10/99