shortcuts


"A Shortcut through 2008"



An hour-long retrospective--"A Shortcut Through 2008" celebrates this incredible year with an exciting, emotional blend of the sounds, music and historic events of the past twelve months, including looks at the collapse of Wall Street and the economy, the financial and political scandals, the wild fires, the ice storms, and our fragile ecology, the shifts in media and culture and one of most memorable political campaigns in history, ending with a personal tour of the White House conducted by past, present and future Presidents. Barack Obama-The Remix (works as a companion to this program).

Featuring commentary from Barack Obama, Studs Terkel, George Carlin, Hillary and Bill Clinton, George W. Bush, Tim Russert, Heath Ledger, David Letterman, Sarah Palin, John McCain, Al Franken & Tom Davis,Harvey Korman, Mel Brooks, Elliot Spitzer, John Edwards, Katie Couric, Tom Cruise, Christian Bale, Arthur C. Clark, Ronald Reagan, Richard Nixon, John Dean, Stephen Colbert, Michael Phelps, Derek Jeter, Charles Gibson, Bernard Madoff, Michael Straham, James Taylor, Josh Brolin, Ted Kennedy, Brad Pitt, Mike Meyers, Bill Maher, Colin Powell, Jimmy Stewart, Chico & Groucho Marx, Governor Rod R. Blagojevich, O.J. Simpson, Morgan Freeman, Don Pardo, John F. Kennedy and many others.

Music from Brazilian Girls, Coldplay, John Legend, N.E.R.D., Ludacris, Lupe Fiasco, A.R. Rahman (Slumdog Millionaire), Bruce Springsteen, The Real Tuesday Weld, Was (Not Was), Clint Mansell (The Wrestler), Quiet Village, Mr. Scruff, Hans Zimmer & James Newton Howard, Neal Hefti, Jimi Hendrix & Mitch Mitchell, Barry Adamson, Danny Elfman (Milk), Peter Gabriel, Alexandre Desplat (Benjamin Button), Nina Simone, Alex Wurman, Malcolm Lockyer, Roy Budd and more.

Tributes to Odetta, Bo Diddley, Isaac Hayes, Bernie Mac, George Carlin, Paul Newman, Levi Stubbs(Four Tops), Charlton Heston, Miriam Makeba, Maharishi Mahesh Yogi, Mitch Mitchell, Bettie Page, Yma Sumac, Eartha Kitt, Arthur C. Clarke, John Stewart & Nick Reynolds (Kingston Trio), Jerry Wexler, Ira Tucker (Dixie Hummingbirds), Sydney Pollack, Richard Widmark, Ivan Dixon, Bobby Murcer, Utah Phillips, Harold Pinter, William F. Buckley Jr., Michael Crichton, Yves Saint Laurent, Lou Dorfsman, Tony Schwartz, Don LaFontaine, Jimmy McGriff, Lou Teicher (pianist), Cachao, Jimmy Giuffre, Walter (Killer) Kowalski, Eddy Arnold, Earl Palmer & Buddy Harman (legendary drummers), Earle Hagen (Andy Griffith Theme), Majel Barrett-Roddenberry, Jim McKay, W. Mark Felt (Deep Throat) and many more.



Produced by Peter Bochan


Listen!


(Hearing Voices Version)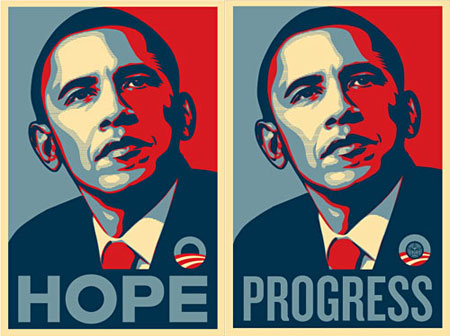 "Barack Obama-The Remix!"
---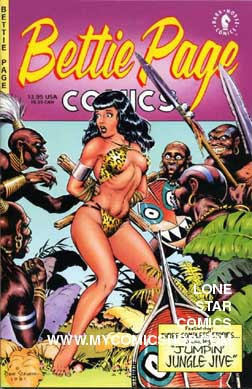 PRX Review
***** Amusing, Political, Sound Rich
"The yearly Shortcuts series has become a genuine pubradio tradition-- something we radio folk look forward to, secure in knowledge our listeners are gonna love it. It's a musical voxpop & sound-bite tour of the past year, and a tour de force of sonic-editing sweat, song, speech, and segue. 2007's Shortcuts got it all: global warmth, Imus' hot seat, The Sopranos swan song, steroids in baseball, and Bhutto's assassination. Instant nostalgia, history and overview. Weeks after we broadcast the 2006 Shortcuts we were still getting gushing listener calls" "What was that great hour you played with news-clips and pop-culture and music and all kinda mixed together and..." etc., etc. Shortcuts is an annual audio extravaganza and audience pleaser.
(Producer) Barrett Golding , KGLT
Bozeman, MT
January 4, 2008
---
shortcuts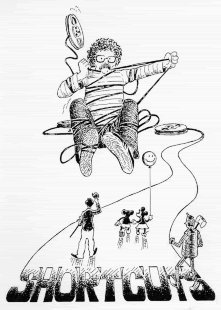 Mixing music, dialogue from soundtracks, press conferences, sound effects and other sources, shortcuts has presented a wide variety of themes over the past thirty years, including programs on growing up, growing old, going crazy, being afraid, alone, in love; shows on music, space, race and politics from Watergate to Whitewater, plus retrospectives featuring the major events of each passing year. Recorded and mixed digitally, shortcuts features no narration, it's message evolves from the careful juxtaposition of the various elements.
---
The 40th Anniversary Mix!


---
"Shortcuts-25th Anniversary Special"- 1972-1997:
Highlights from twenty-five years of Shortcuts, available now on 3 compact discs and cassettes.
"A Finger on the Pulse of the Nation!"
---

Send E-Mail to Peter Bochan